IT'S TIME TO GET THE
RESULTS YOU DESERVE
Experience chiropractic care at its best. The team at Acton Chiropractic is here to help you regain the life you deserve. Contact us today!
CHIROPRACTOR Asheville NC
Acton Family Chiropractic
Welcome to Acton Family Chiropractic located at 789 Patton Ave in Asheville, NC. We understand that choosing a chiropractor is a big decision. This article will help you learn the basics of chiropractic care. Please don't hesitate to contact our Asheville NC chiropractors with any further questions you have. We are here to help you achieve your goals.
Dr. Donald Acton
ACTON FAMILY CHIROPRACTIC
Acton Family Chiropractic was established in 1979 by Dr. Donald Acton. He had witnessed the miracles of Chiropractic from a very early age after seeing his Mother and Grandmother recover from serious spinal problems. His Mother took his entire family to be checked for nerve stress when he was 7 and by age 12 he knew he wanted to become a Chiropractor in Asheville NC and help other people who were suffering and were looking for an answer that didn't include taking drugs or having surgery.
Dr. Acton grew up in a very small town in North Central Indiana surrounded by corn fields and people who loved basketball. Life was good, and people were kind but he knew he had the ability to help people (who had a spine and were still breathing) anywhere on the planet. But after traveling extensively he knew he wanted to live in the mountains in the Southeast. Asheville NC already had a road name "Acton Circle" and he felt it was predetermined to go there.
After his practice took off quickly, he needed more space and decided to move to a location that was easily accessible for the entire county. In 1982 he purchased, remodeled, and expanded an existing building at 789 Patton Ave.
The location is the second busiest street in the state of North Carolina and is right off I-240. The office is a free-standing building with a Read-A-Board sign, just .2 of a mile past the entrance to Sam's Club as you head West on Patton Ave. Our friendly office dogs will greet you when you arrive.
If you are looking for an explanation of how chiropractic care works this paragraph is for you. A concise scientific explanation of chiropractic is that adjustments directly affect muscle and bone structures by reducing pain and increasing joint motion.
The benefits that chiropractors provide can be seen in a variety of health conditions. Even relatively healthy people can see improvements. Most of us put our bodies through a lot. Regular adjustments can help to restore balance within the body.
Your spine is designed to protect your spinal cord. Your spinal cord is responsible for moving information from your brain to the rest of your body. Your spine is the protective case for one of the most important parts of your body, and an Asheville NC chiropractor can help you maintain it.
THE EDUCATION OF A CHIROPRACTOR
Most patients don't realize how much education chiropractors in Asheville NC have. Chiropractors are held to some of the most intense educational standards of any health field. In fact, their education standards are very comparable to that of a medical doctor. After completing a strong emphasis on basic sciences in college, chiropractors attend a four-year chiropractic college. This means that chiropractors are primary care physicians.
That's a lot to take in, but it is the explanation as to why some chiropractic patients in Asheville NC report improvement in body function. This is not a claim that chiropractic adjustments treat disease, but it does suggest that some people will see improvements in conditions that are outside of the treatment area.
A CHIROPRACTIC TEAM YOU CAN TRUST
Is chiropractic the right treatment for you? Call our team at Acton Family Chiropractic in Asheville NC. We will do our best to help you reach your goals.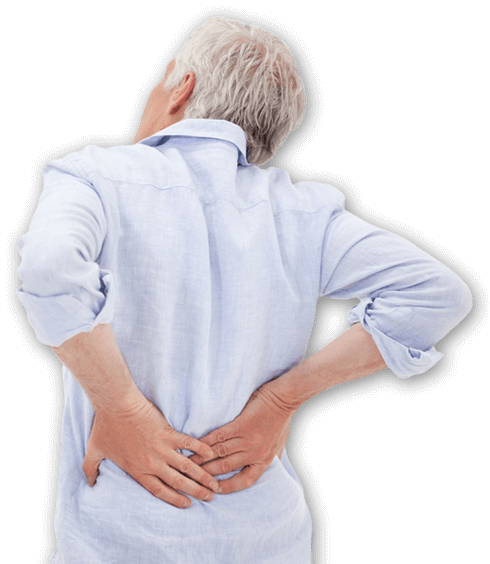 CHIROPRACTIC CARE CAN HELP
Most people believe that chiropractors treat back pain. That is true, but there is so much more that chiropractic care can achieve. Because chiropractors help to remove pressure from the nervous system, they can also influence many other conditions. It is common to hear chiropractic patients say that they came in for back pain and their headaches got better.